When a young boy noticed a car in front of him in a drive thru had license plates from a state recently affected by a hurricane, he told his mom that he wanted to pay for their meal.
While in the drive-thru with his mother, Tara Routzong, 9-year-old Landon Routzong saw a hurricane evacuee in front of them, and his beautiful heart felt that he wanted to help them.
"Went for lunch today… Landon saw the car in front of us was from Florida and he declared we were paying for their meal and I agreed."
Landon wasn't sure how he could pay for the car in front of them, so he decided to run to the drive-thru window with his Mom's debit card.
"But how do you pay for the car in front of you?? You run toward their window with a debit card in hand and scare the mess out of them lol. The man has left his home in Miami and was passing through to go stay with family in Birmingham."
Landon and his Mom shared a few kind words with the evacuee, and he was deeply grateful for their kindness.
"I told him we hoped he returned to his house untouched and that we'd keep him in our thoughts. Landon and I both had tears in our eyes from how appreciative he was. I often feel like I'm failing because I can't do it all, all the time and then things like this happen and remind me that I don't have to. My most important job is going just fine." ❤️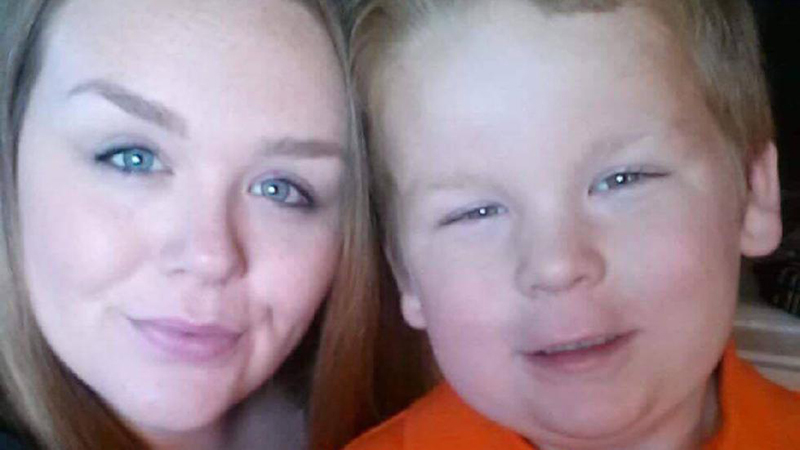 If you happen to notice someone who is struggling, who is seeking shelter, or who is trying to escape from poverty from another country, please lend them a hand. "Love your neighbor as yourself" and "Welcome the stranger" are not just a sayings, they are beautiful actions that show we are treating people right; with compassion. As we've learned from Landon, kindness can make such a difference and also inspire those around us.
You are Loved.
See Also: With Their Help She Rescued 21 Abandoned Dogs From Hurricane Flooding