Un koala né avec une patte manquante en a une nouvelle après qu'un prothésiste dentaire se soit porté volontaire pour aider "le petit bonhomme".
Le koala nommé Triumph a été trouvé avec sa mère mourante en 2017. Marley Christian, de l'association Friends of the Koala, affirme que le comportement de Triumph a changé depuis qu'il a reçu son nouveau membre. Une société américaine spécialisée dans les prothèses pour animaux de compagnie a également essayé de fabriquer un membre pour Triumph. Le koala, nommé Triumph, a été pris en charge en 2017 après avoir été trouvé avec sa mère mourante dans une propriété près de Lismore, dans le nord de la Nouvelle-Galles du Sud.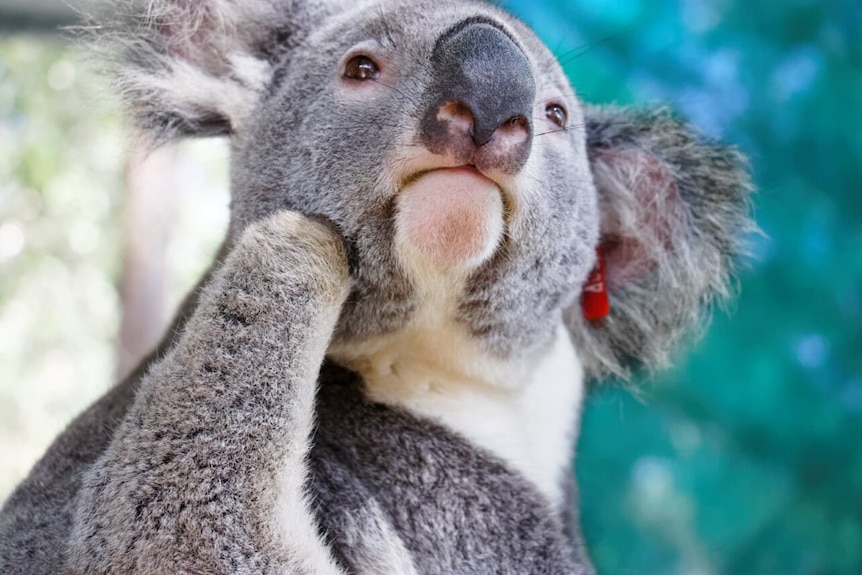 Les vétérinaires ont découvert que la patte manquante de Triumph était un défaut de naissance inexplicable et qu'il lui causait parfois des douleurs. Son sauveteur et infirmière vétérinaire, Marley Christian, de l'association Friends of the Koala, a essayé à habiller le moignon de Triumph avec des chaussettes et des chaussons de poupées et a constaté que cela soulageait sa sensibilité.
Elle a ensuite cherché dans le monde entier des fabricants de prothèses, mais n'a trouvé personne qui ait réussi à fabriquer un dispositif pour un koala. "On nous a dit que cela n'avait jamais été fait et que c'était impossible", a déclaré Mme Christian.
Plus tard, M. Doulman a pris un moulage du moignon de Triumph et a créé une prothèse ressemblant à une botte, fabriquée en caoutchouc et fixée avec du velcro.
Triumph a récemment été équipé de la nouvelle patte et a immédiatement commencé à se toiletter, à grimper et à ramper. Mme Christian a déclaré que le comportement de Triumph avait complètement changé.
"Cela a atténué l'inconfort de son moignon et l'a aidé à courir, il peut sauter, et cela a arrêté la courbure de sa colonne vertébrale parce qu'il avait besoin de cette longueur supplémentaire".
Triumph passera sa vie en captivité au centre de soins Friends of Koalas de Lismore.
"C'est un sentiment incroyable de pouvoir faire pour l'animal en difficulté quelque chose qui lui soulage ses douleurs", a-t-il déclaré. Selon Mme Christian "Il a une vie plutôt agréable ici".